Employment Training
Since 1996, Kansas Legal Services has provided employment and life-skills training to low income Kansans to help them acquire and maintain family supporting employment. We offer a variety of training services and work closely with our clients in a one-on-one, supportive and nurturing environment to ensure that individual goals are met. KLS currently has employment training programs in four locations across the state.
KLS offers the following programs:
Job Success Job Success is a series of group life skills and job readiness classes that also includes individual services.
Expecting Success is a job readiness program started in 2009 through a contract with the Kansas Department for Children and Family Services (formerly SRS).
Topeka Moving Ahead Program prepares homeless individuals to find and maintain employment and housing.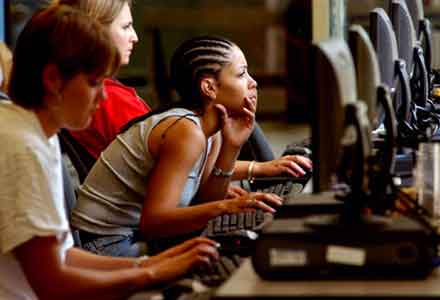 Custom Computer Training provides training to individuals or small groups in the latest computer applications.
Helpful Links to valuable community resources in Kansas: Links to Community Resources.
General questions about KLS' employment training programs can be sent to Lea Vincent (785) 233-2068, Director of Employment Training.