Poverty in Kansas and the United States
HOPE Program helps people get finances in order.
Our Impoverished Poverty Debate
Kansas TANF for poor families falls short
Ten shocking realities of modern poverty
Healthcare & Obamacare Information You Can Use!

For a printable pdf of the above table, click here.
---
U.S. House Cuts $40 billion Out of Food Stamps
Hays Daily News Editorial: Childhood Poverty
But critics say the move is misguided and punitive toward the poor
The Kansas Health Institute reports that "Convinced that potentially thousands of Kansans are cheating the state's welfare system, officials at the Kansas Department of Children and Families in the last few months have more than doubled the number of people working in the agency's fraud investigation unit from 11 to 24." Read more here.
Right to a Lawyer Can Be an Empty Promise for Poor
Today, many states and counties do not offer lawyers to the poor in major civil disputes, and in some criminal ones as well. Those states that do are finding that more people than ever are qualifying for such help, making it impossible to keep up with the need. The result is that even at a time when many law school graduates are without work, many Americans are without lawyers.
More Kansas Children Living in Poverty
More kids are living in poverty in Kansas, despite some improvements in key areas of health and education, according to a new report.
During 2011, at least 19 percent – or 134,000 – of Kansas children were living in poverty, a 1 percent increase from 2010, according to the Kids Count report by the Annie E. Casey Foundation.
The slight uptick came as Gov. Sam Brownback's Task Force on Reducing Childhood Poverty planned to debate recommendations to improve state policies for families and kids.
In 2011, about 19 percent of Kansas kids lived in poverty – a more than 53 percent increase since 1970, according to the Kansas Department for Children and Families. Meanwhile, in 2010, 47 percent of kids got free- or reduced-price school lunches.
Wichita Eagle Editorial: Combat Child Poverty
Sobering but not surprising, the news that childhood poverty has worsened in Kansas should draw the attention not only of Gov. Sam Brownback but of all Kansans.
Because the 2013 Kids Count report released this summer by the Annie E. Casey Foundation is based mostly on 2011 data, it's the first to reflect the state under the leadership of the GOP governor, who counted reducing childhood poverty and improving fourth-grade reading among the key goals for his administration and whose childhood-poverty task force met again in June. Read more.
We live in the richest country in the world, and yet 1 in 7 of every Americans lives in poverty. That's forty-six million Americans, more than one in five children and nearly one in three single-parent families who are poor. Despite the tremendous need in 2012, Congress did virtually nothing to improve their lives. Read about the Kansas congressional record.
Opponents of drug testing for welfare benefits see it as hassling the poor; Brownback says it will help
Kansas Senator's Plea for the "Working Poor"
Kansas legislation would cost the poor the most, critics say
Obama Cuts Student-Debt Collector Commissions to Aid Borrowers
File your 2012 Federal taxes for FREE! Click www.taxact.com/icanefile
File 2012 state income taxes for free with Kansas E-File
Kansas in 2013: Advocates decry, Kansas defends welfare cuts
The budget deal passed by Congress in early January, 2013 benefits the more than one in three Americans living below twice the poverty line -- earning less than $36,000 annually for a family of three, and the 46 million Americans living below the poverty line (less than $18,000 annually for a family of three). Read more about it in this article from The Nation.
Opinion: Tackling poverty in Kansas to take more than shotgun push to altar
Opinion: Shoes A Start, But Homeless Need Far More
We hear stories about the escalating number of persons experiencing homelessness in our country and around the world. What is the best way to help?
Read this opinion piece by Frida Ghitis, world affairs columnist for The Miami Herald and World Politics Review.
Poverty affects more Americans than we think, rising poverty among children is particularly harmful to our society, poverty increase health risks, and seven more good reasons to be a warrior against poverty:
10 Reasons why cutting poverty now is good for our nation
The Election Bodes Well for People in Poverty
Read the remarks about the November 6, 2012, election, by John Bouman, President of the Sargent Shriver National Center on Poverty Law.
Read more about Poverty in Kansas and the United States at the Poverty News Archive.
Who Benefits from the Affordable Care Act Coverage Expansions?
Read Reports from the Institute on Children, Povety and Homelessness.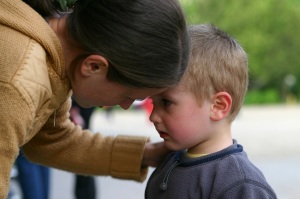 The Kansas Association of Community Action Programs published their 2012 study on Poverty in Kansas. You can look at their report here.