By Brent D. Wistrom, the Wichita Eagle, June 24, 2013


TOPEKA — More kids are living in poverty in Kansas, despite some improvements in key areas of health and education, according to a new report.
During 2011, at least 19 percent – or 134,000 – of Kansas children were living in poverty, a 1 percent increase from 2010, according to the Kids Count report by the Annie E. Casey Foundation.
The slight uptick came as Gov. Sam Brownback's Task Force on Reducing Childhood Poverty planned to debate recommendations to improve state policies for families and kids.
In 2011, about 19 percent of Kansas kids lived in poverty – a more than 53 percent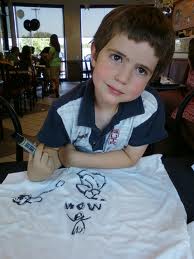 increase since 1970, according to the Kansas Department for Children and Families. Meanwhile, in 2010, 47 percent of kids got free- or reduced-price school lunches.
The task force has focused on 18 indicators, including out-of-wedlock births, employment stats, education, family education, welfare use and health coverage.
For example, out-of-wedlock births have climbed by 209 percent since 1980, a figure state officials say is tied to the likelihood of kids being raised in poverty and facing a variety of negative life experiences. It emerged as a key factor for state officials.
State officials said that 1996 federal welfare reform led to big declines in poverty nationwide, but it's crept back up. Kansas has seen a relatively steep increase in childhood poverty since 2008, with the population of children in poverty climbing from roughly 14 percent to 19 percent.
But state officials say things must change because the state and federal spending on poverty is unsustainable.
Task force advisers say that education, employment and family composition are the three "pathways out of poverty."
"There is no one size fits all or a magic bullet or a special formula that's going to make poverty disappear," said Michelle Schroeder, director of policy and legislative affairs for the Kansas Department for Children and Families.
---
Kansas has seen a relatively steep increase in childhood poverty since 2008, with the population of children in poverty climbing from roughly 14 percent to 19 percent
---
Sherdeill Breathett, a Sedgwick County economic development specialist and a pastor at St. Mark United Methodist Church, gave a somber account of two of his brothers, who came from a broken home, struggled in school, have alcohol problems and are illiterate. But with more educational success, Breathett said, he found more opportunities.
He said he feels the information is accurate – that education and family makeup are key. His younger brother completed his education and is doing well and providing a good model for his son.
"I don't think this is rocket science," he said. "We make it more difficult than it needs to be."
As a leader in a prominently African-American church, he said, he has been discussing these issues for years.
Dan Lord, a professor of marriage and family therapy at Friends University, said Breathett's story is one of the many very personal faces of poverty that are represented in the statistics.
"The data that's been supplied for us is very useful, and yet we can't pretend that it's crystal clear," he said. "It's very complex."
Lord said he thinks those in poverty and those who aren't need to connect more. He said government policy can help foster that, but person-to-person mentorship and government's ability to update its policies are keys to reducing poverty.
"How will any of our recommendations continue to be monitored, continue to be studied so that adaptation and learning can be built into any effort?" he asked.
The task force planned to approve a set of recommendations for Brownback later on Monday that could help reduce childhood poverty.