MEDICARE CENTRAL: All the Medicare Information You Need
Medicare Interactive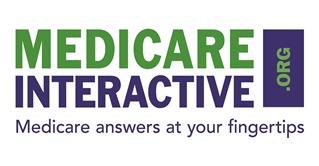 Medicare Interactive will help you with basic questions about Medicare.
Helping you understand the Medicare maze
Official Medicare Website
Comprehensive information about Medicare: who qualifies, how to apply, what is covered. Also links to other long-term care options and forms to fill out to get started. 
Federal Medicare AND Medicaid Programs
This is the site where you can get answers to all your questions on Medicaid, Medicare, Children's Health Insurance (SCHIP), and apply for any or all of them. It has links to other sites of interest for these programs. This is the federal site for the department that administers these programs so the information contained here is up to date. 
Medicare Prescription Drug Plan
Medicare provides prescription drug coverage that makes it easier for everyone with Medicare to pay for the drugs they need to stay healthy. Everyone with Medicare can choose to enroll in this voluntary drug coverage regardless of their income, health, or how they currently pay for their prescriptions. The information presented here is intended to provide basic information on this new Medicare Prescription Drug Coverage and to direct Kansans to more detailed program information.
http://www.ksinsurance.org/healthlife/medicare/med-part-d.php
Medicare and Extra Help in Kansas 2019
This document explains the programs related to Medicare, Medicare Savings Program, Part D coverage and Extra Helps with the 2019 costs and eligibility requirements.  It is a good resource for checking your eligibility for various programs. 
Medicare Extra Help Income and Assets Limit Table for 2019
Here is a table that helps explain Medicare Extra Help.
Medicare-Approved Nursing Homes
Guide to all approved nursing homes in the United States. Also provides links to Medicare Prescription Drug Plan. Very informative and up-to-date information from the Federal Medicare Program.
Medicare Guide to Finding a Nursing Home
Medicare Savings Programs
Medicare Savings Programs (MSPs) are programs that help pay for your Medicare medical costs. Remember Part A covers hospital care and Part B covers other medical care. 
The Medicare Savings programs (MSP) do not have any estate recovery requirement. 
See if you qualify for extra help with your Medicare Part D (Drug insurance) premium today!
You can check your eligibility and apply online here:  https://secure.ssa.gov/i1020/start 
Social Security says:  You should complete this application for Extra Help online if:
You have Medicare Part A (Hospital Insurance) and/or Medicare Part B (Medical Insurance); and
You live in one of the 50 States or the District of Columbia;
Have income up to $1,528 monthly ($2,050 for couples) in 2017
Your combined savings, investments, and real estate are not worth more than $27,600, if you are married and living with your spouse, or $13,820 if you are not currently married or not living with your spouse.  (Do NOT count your home, vehicles, personal possessions, life insurance, burial plots, irrevocable burial contracts or back payments from Social Security or SSI.) If you have more than those amounts, you may not qualify for the extra help. However, you can still enroll in an approved Medicare prescription drug plan for coverage.
EXCEPTION: Even if you meet these conditions, DO NOT complete this application if you have Medicare and Supplemental Security Income (SSI) or Medicare and Medicaid because you automatically will get the extra help.
Medicare Coverage of Ambulance Services
This official government booklet explains:
When Medicare helps cover ambulance services
What you pay
What Medicare pays
What to do if Medicare doesn't cover your ambulance service

How helpful do you find the information on this page?