2022 Wyandotte County Expungement Fair - Dec. 14 & 15
The Wyandotte County District Attorney's Office will hold its 4th Annual Expungement Fair on December 14th and 15th with assistance from Kansas Legal Services.
The location will be the Kansas City, Kansas Community College Technical Center, located at 6565 State Avenue. The time will be from 3pm to 7pm  both days.
The prescreening process is now underway.
To get started, read the chart below to see if you are eligible for expungement.
Then, send an email to DAexpungements@wycokck.org with your name and date of birth to confirm your eligibility.
You can also call our office at 913-573-2851 and ask to to be prescreened.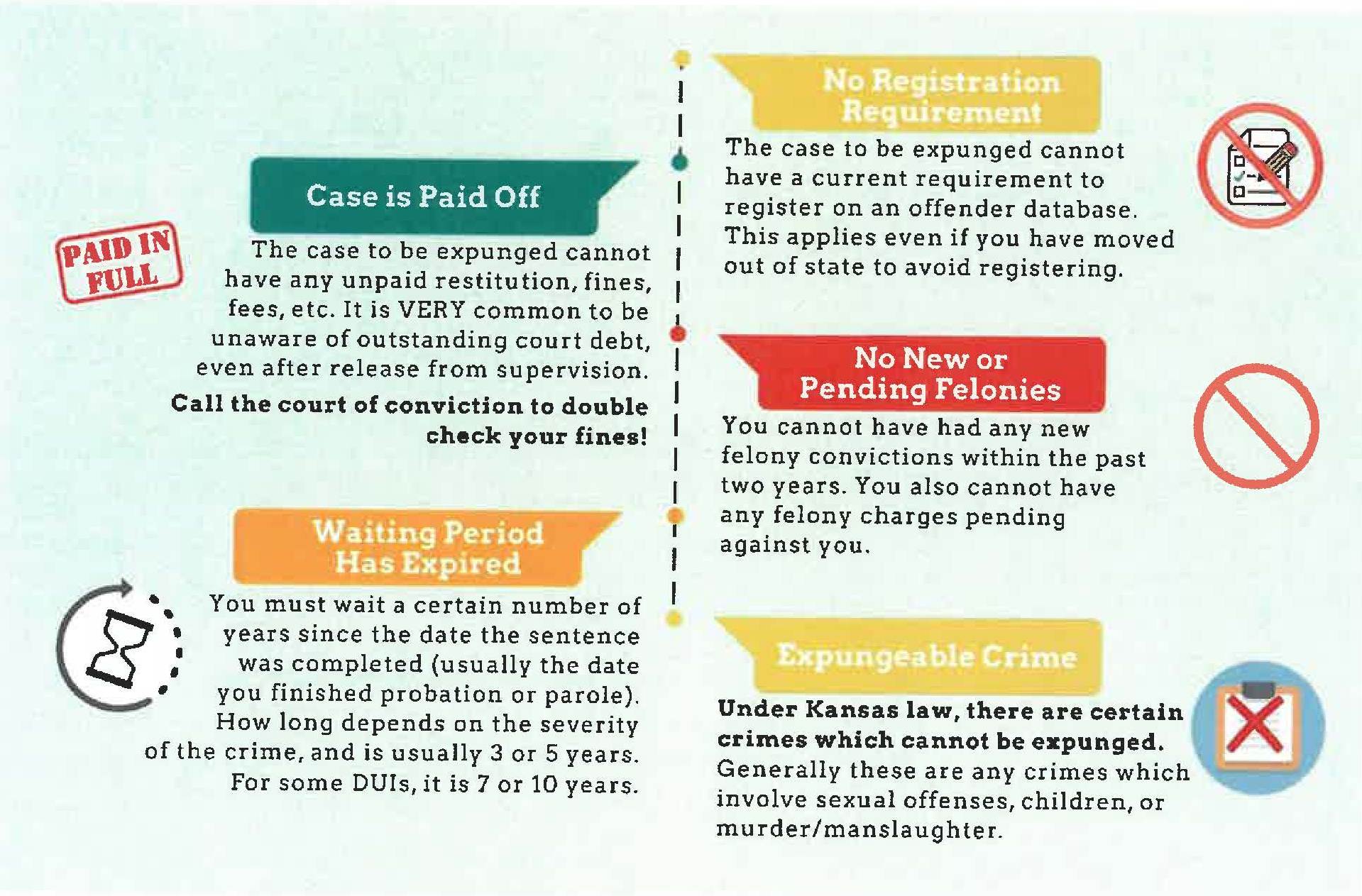 Last updated on .