Driver's License Clinic in Chanute on December 9
Kansas Legal Services will hold a Drivers License Clinic in CHANUTE, KS, on December 9.
Location is First Christian Church, 102 N Grant Ave., Chanute, KS 66720
Legal help will include advice and education on how to get a suspended license reinstated.
You must apply in advance to participate on December 9.
You can apply to take part between now and December 2 to get an in-person appointment: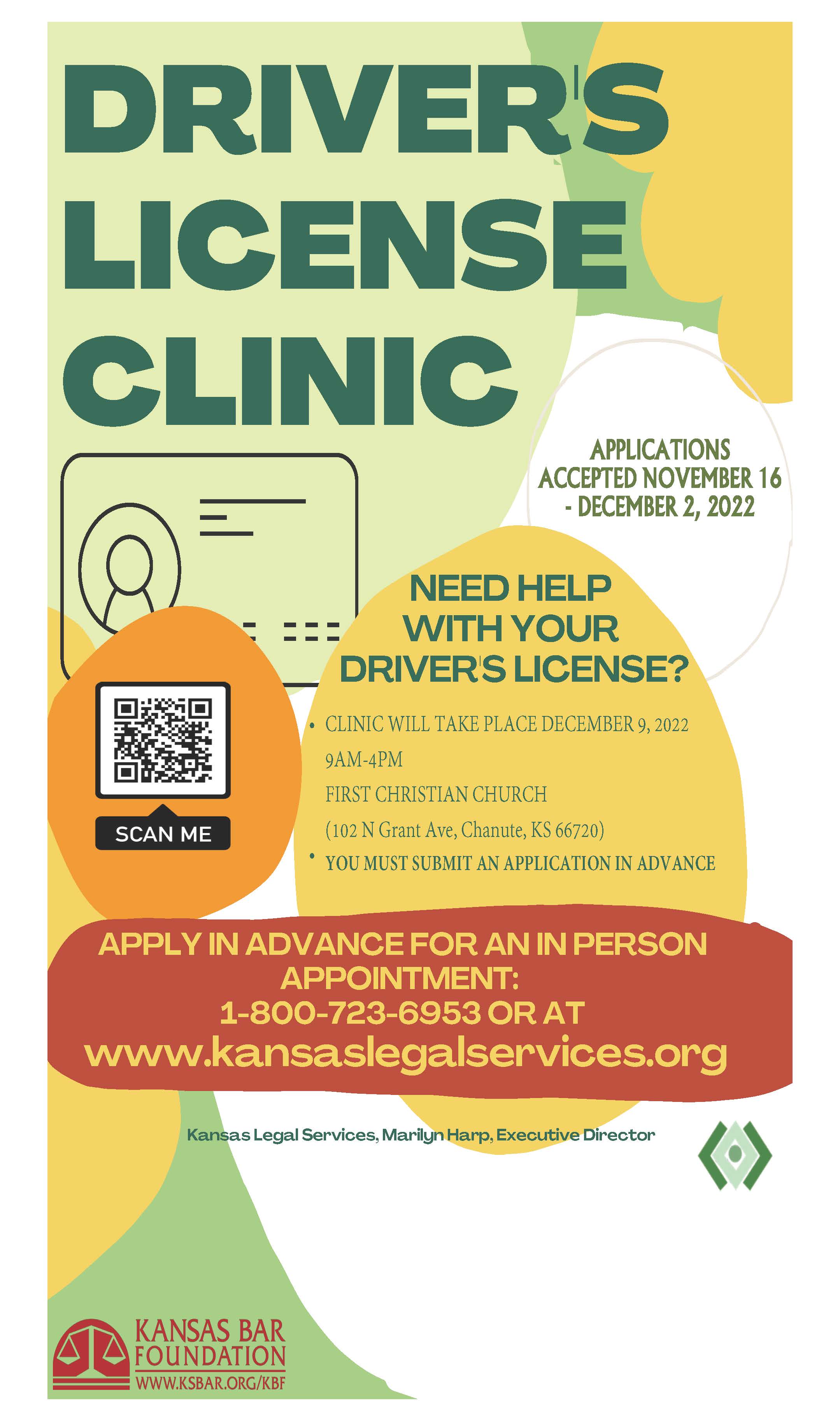 Funded by the Kansas Bar Foundation.
Last updated on .