Custom Computer Training (CCT)
CCT was developed in direct response to client needs for specialized computer training. Enhanced computer skills often allow for advancement to better paying and more stable employment. CCT offers training in small-group settings. Services include:
Open entry/open exit enrollment
Microsoft Office (Access, Excel, Outlook, PowerPoint, Publisher, and Word)
Introduction to Windows
Introduction to the Internet
Job readiness
Microsoft Office Specialist Testing Center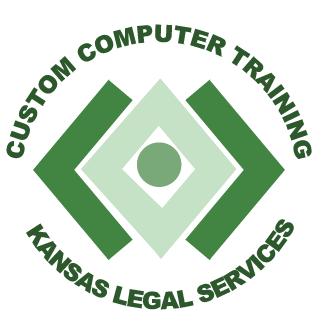 Individuals who are eligible for Custom Computer Training are referred to Kansas Legal Services through the Kansas Department of Children and Family Services (through their Economic and Employment Support and Rehabilitation Service programs). Additionally, KLS provides CCT services to businesses wishing to train an individual or small group of employees on a particular software application.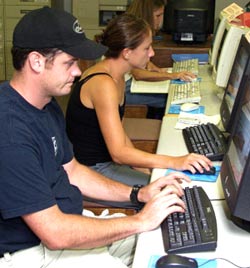 Please contact Director of the Employment Training Division Lea Vincent with general questions about our Custom Computer Training program.