Get Help
 1-800-723-6953
You can apply for assistance to Kansas Legal Services in two ways -- on the phone or by Online Application.
Call toll-free 1-800-723-6953 (Monday through Friday from 7:30 a.m. to 5:45 p.m.) to see if you are eligible for legal assistance. Hablamos Español. Kansas Legal Services provides civil legal advice and representation at no cost or at reduced fees to income eligible individuals. Click here to find out how to prepare for calling our Central Application Line.
Or, instead of calling, you can fill out an Online Application, anytime night or day. After completing and emailing the form, you will be contacted within two business days to determine if you are eligible for services. Click here to fill out an Online Application.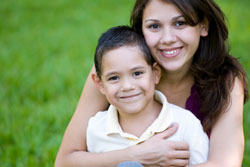 KLS handles cases in the areas of consumer, employment, family, juvenile, health, housing, income maintenance and individual rights law. Please see our complete listing of cases we may be able to take.
KLS also operates a number of hotlines.
---
Elder Law Hotline

Lawyer Advice

1-888-353-5337

For any Kansan over 60.

 

---

Access to Justice Advice Line

Please obtain this phone number from you local district court clerk.

This hotline provides special access to district courts and individuals referred to KLS by district courts in pro se (self-represented) and domestic law matters.

 

Children's Advocacy Resource Center

 

1-877-298-2674

A resource for guardians ad litem, social workers, judges and child advocates.

Do you only want quick, low cost legal advice?  The Kansas Bar Association has a service called "KanAsk-A-Lawyer" that will connect you to a lawyer to answer your legal questions for $2.00/minute.  

Here are the steps to follow:

Call the KBA Lawyer Referral Service (LRS) at 1-800-928-3111.
The KBA LRS Representatives can refer you to a lawyer who can answer your question for $2 per minute.

How it works:

You call 1-800-928-3111.
You provide your debit/credit card account information to your LRS Referral Representative.
Your LRS Referral Representative will place a temporary hold on your credit card for $50 to ensure the card account is open and active.
Your LRS Referral Representative will transfer you to an experienced Kansas lawyer.
You ask your question or discuss your issue.
The lawyer contacts LRS to confirm the length of the telephone call.
Your LRS Referral Representative releases the $50 hold and charges your card based on the length of the call.

---

         

 

---

 

Foster Care Helpline

1-877-298-2674 or

234-8345 in Topeka

 

The Helpline provides accurate and timely information about the foster care system to foster children, parents and others.