Kansas Legal Services - Medical-Legal Partnerships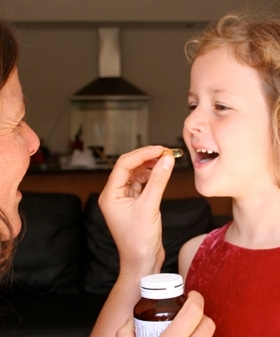 In January, 2008, Kansas Legal Services implemented the Family Health Care Legal Services Clinic in partnership with the University of Kansas Law School and the Southwest Boulevard Family Health Clinic in Kansas City, Kansas. The clinic served patients living in some of the poorest areas of the community. The goal of the partnership was to improve the health and well-being of vulnerable individuals, children and families by integrating legal assistance into the medical setting.
In 2009, Kansas Legal Services implemented two more Medical-Legal Partnerships. With funding from the Sunflower Foundation and in partnership with the Community Health Center of Southeast Kansas, the Southeast Kansas Medical-Legal Partnership began on June 1, 2009, in Pittsburg and formally ended in 2013.
In August, 2009, the Kansas-Focused Medical-Legal Partnership for was implemented in partnership with Children's Mercy Hospital in Kansas City, Kansas, funded by the Greater Kansas City Health Care Foundation.  KLS staff provide legal assistance to persons using the health center' services who are referred by a medical staff member.
In 2010, KLS started the North Central Kansas Medical Legal Partnership at the Wamego Community Health Ministry Clinic and the the Konza Prairie Community Health Center in Junction City, a project funded by the Sunflower Foundation. 
In March, 2011, KLS opened the Southwest Kansas Medical-Legal Partnership. The project activities are focused on residents of Southwest Kansas who use either the United Methodist Mexican-American  Ministry Health Clinics or Area Mental Health Centers. The clients of the health clinic are predominantly Hispanic, many speaking Spanish as their primary language. This location was selected because it represents a very rural area, dependent on these providers as the only available health care resources. Both clinics must provide services beyond health care because of the needs of the population. The Sunflower Foundation funded the project. 
The relationship between poverty and ill-health is many times bi-directional: poverty contributes to ill health and ill health contributes to poverty.  Individuals and families must have their basic needs met in order to be healthy and achieve their potential. When basic needs are not met, poor health outcomes occur.  
Health is dependent on the social well-being of the family -- and many times health relies on legal along with medical remedies. For example, a child may have asthma that is exacerbated by moldy walls in a house. KLS staff working with a landlord to clean up the problem will positively affect the child's health.
The medical-legal partnerships rely on the collaboration between health care professionals and legal staff.  Healthcare staff is trained to screen clients for possible legal issues and refer clients to legal staff.  Legal issues may be as simple as advice or more complex, such as representation.
Read more about medical-legal partnerships flourishing across the country at the website for the National Center for Medical-Legal Partnerships.