No lawyer? Johnson County Court has a Self-Help Center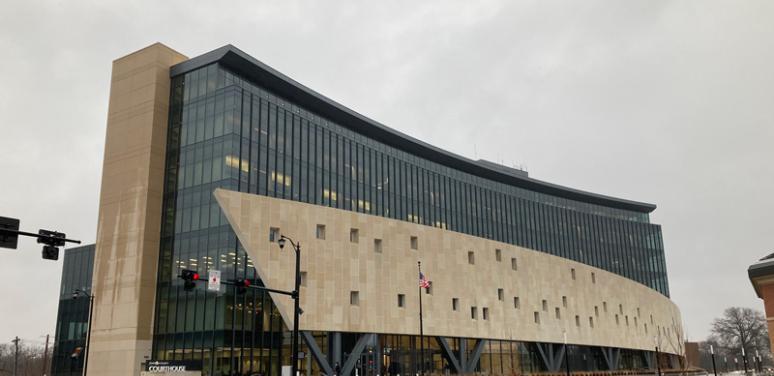 Let's be clear: Going to the courthouse to file paperwork has never been anybody's idea of a good time. However, the Johnson County 10th Judicial District Court has helpful staff to guide you to the paperwork and legal information you need in their Self-Help Center.
The Self-Help Center helps with:
Divorces
Parentage
Child support
Parenting time
Enforcement of current Orders
Protections
Evictions
Small Claims
Name Change
Amending Birth Certificates
Quiet Title
Expungement
Looking at the numbers for 2022, 53% of new divorce cases have one self-represented party, or about 77 a month. (stats taken from January-March 2022 average)
The Self-Help Center sees an average of 25 people in-person per day, about 515 a month.
The staff are now available by email with dedicated staff who answer emails and numerous phone calls.
The pandemic impacted the Self-Help Center's in-person visits, forcing a progression into the modern virtual world, however, to date the Self-Help Center has seen at least 31,000 people in person since 2014, NOT limited to just Johnson County residents.
Surrounding counties will send patrons to the Johnson County Self-Help Center for assistance, and staff are glad to be of help. Although they may not be familiar with the local rules of the court where the patron is from, the Self-Help Center can still provide access to state-wide forms.
The Self-Help Center has 12 dedicated computers for public use and is now located on the 1st floor of the Courthouse, just inside of security.
The Self-Help Center is staffed by five clerks, with the intention to gain an additional position in the near future.
Attorneys are now available at a variety of times, by appointment only, through the application process.
Applications can be obtained by emailing: DCC-Helpcenter@jocogov.org or walking into the office. Most appointments will occur within a week.
The new address is:
Johnson County 10th Judicial District Courthouse
150 W Santa Fe St
Olathe KS 66061
Additional Contact:
Last updated on .