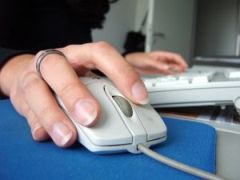 When using this online application for services, please sign in and create an account because you need to save your answers often while completing the forms.
We will begin with an Interactive Interview for you to apply for services with Kansas Legal Services.  You will go to an interview on LawHelp Interactive.
You will have the chance to create an account.  You need to accept the terms to begin the interview.  You will be asked a few questions.
If the phone in your home is not safe for you to use, please give us a safe phone or email address.
You will select a link (words in blue) that will let you enter information about yourself and your household.  You will be asked about:
    your household income on a monthly or annual basis
    the amount of rent you pay
    any fixed debt payments (like unpaid taxes)
    child support paid by anyone in your household.
The expenses listed above are the only expenses we can consider in figuring your eligibility for free services.  If you don't qualify for free services, we will help you learn about other services including services that have a low fee.
We ask you to answer as many questions as you can in the application.  The questions with an  * (asterisk) require an answer.
When you have completed the questions, click the button that says submit. Your information will be sent to a Kansas Legal Services Intake Specialist.
We will call you within two business days.  We will call you at the phone number you gave in the application.  
We will need to check the information you gave us and tell you about options for you to use to meet your legal problem.
Click here to complete the interview.     
Our Toll Free Number, 1-800-723-6953, operates from 7:30 a.m. to 5:45 p.m., Monday through Friday.  You can use our Online Application anytime day or night.
In order to use this program to apply for services online, you will need the following software on your computer:
Adobe Flash player: This is very standard software that you can download free. Click here to download.  If you aren't sure if you have it already, try to download it.  The program will let you know if you have the software already.