NEWS
News & publications
The news about recent activities for needed peoples.
More News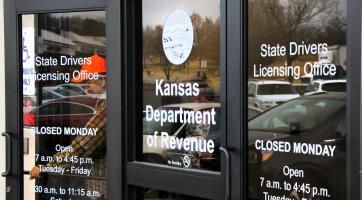 KLS Hires Program Director for Wichita Area Driver's License Restoration Program
[WICHITA, January 31, 2023]—Kansas Legal Services (KLS), announces the hiring…
Continue Reading
Kansas Homeowner Assistance Fund closing soon
Homeowners in need of assistance encouraged to apply now TOPEKA –&nbsp…
Continue Reading
RT @NCLC4consumers: Today, NCLC released a report examining how @FannieMae's and @FreddieMac's bulk sale of 700,000 home loans to private i…

Community program brings attention to poverty crisis https://t.co/0LzuIxGQlJ

Judicial Council wants 30-day notice of involuntary discharge from Kansas elder care facilities https://t.co/8ms2gbwMLF via @lawrencekstimes

RT @amnestyusa: Today is International Holocaust Remembrance Day. We remember the 6 million Jews and the millions of other people who were…

Our Partners
LSC's support for this website is limited to those activities that are consistent with LSC restrictions.