Kansas Legal Services provides forms as a service to low income Kansans. Forms are easy to use and interactive.
They will ask you easy-to-answer questions and will auto fill documents you need for filing or responding to legal actions in Kansas district courts based on your answers
Please note, it is always wise to talk to a lawyer before proceeding in a court case on your own. Please read our important warning.
Live Chat is right here
Find Live Chat in the righthand corner of this page if you need help filling out your form. Please note:  Live Chat does not provide legal advice.
Can't see the button?  Enable pop-ups and update your browser then try again!
If you have questions about how to complete the forms when using the interactive interview, you can use our LIVE CHAT option. Just click on the icon in the bottom righthand corner of this page.
Live Chat is generally available Monday through Friday from 8:30 a.m. to 4:30 p.m. You can leave a message if Live Chat is not available. You will receive a reply by email within two business days.
What you need to use these forms
WORD PROCESSING PROGRAM:
The interactive court forms download for printing in Rich Text Format (.rtf), which can be opened in any word processing program, such as Microsoft Word.
Make sure your computer chooses a word processing program to download the documents or you may get errors or "gibberish."  
NOTE TO USERS OF CHROME and FIREFOX: 
The backspace button does not work to delete or modify answers in these interactive interviews. 
You must use arrows or your mouse to highlight the information you need to change.  Then use the delete key to remove letters, before you can change information. This problem is not experienced in Explorer.
For more help with these free legal forms, visit our Frequently Asked Questions.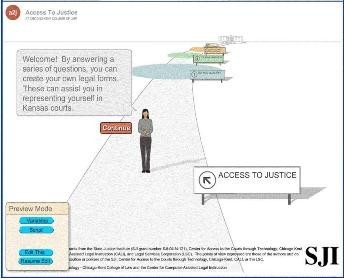 FORMS
Forms are listed below by category.
Click here to see instructions for having a KLS lawyer review your document for you after you complete it and download it.
Family Law/Divorce
---
PLEASE NOTE:  When filling out the divorce online forms, make sure all your dates are filled in and valid. Your document may not work without the complete dates.
If you can't get your document, go back and check that the dates are in a valid format and try again.
---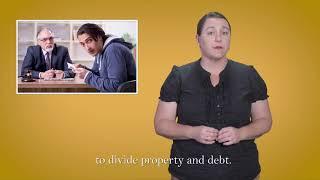 7:05
Divorce 101 is a crash course in do-it-yourself divorce (with no children) -- giving all the details of paperwork, timeline, helpful resources and explaining the legal terms.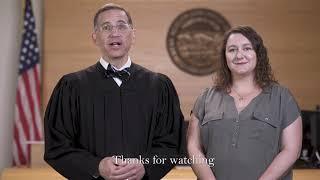 5:23
Getting Ready for Court tells you how you can get ready for that court experience, whether it's for a divorce or a traffic ticket, this explains how you should prepare for the big day.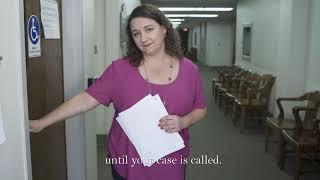 5:04
Going to Court helps you understand what goes on when you're IN the courtroom, from how to talk to the judge to what to bring with you to help your case.
Divorce Forms
If you have attempted to give notice of your divorce action to the other party, but were not successful, you can try again to get that necessary step taken, by using these forms:
Child Support/Parenting Time
Child Support Forms
Child Support Worksheet  

Use this Kansas Legal Services interactive form when the combined income of both parents is less than $50,000.

Child Support Calculator from childsupporttools.com, a fee is involved.  

Use this resource where Mom and Dad incomes is more than $50,000 combined, for multiple family adjustments (stepchildren, etc.), for Interstate Pay Differential Adjustments (where parents live in different states); for Automatic Income Tax adjustment calculation.

  INSTRUCTIONS FOR PRO SE MOTION TO ESTABLISH PARENTING TIME

This instruction sheet will help you get a hearing to establish parenting time in your case.
A hearing cannot be held until your motion has been filed and all the steps have been completed.

INSTRUCTIONS FOR PRO SE MOTION TO ENFORCE PARENTING TIME

This instruction sheet will help you get a hearing to enforce the court-ordered parenting time that has been set in your case.
A hearing cannot be held until your motion has been filed and all the steps have been completed.

 INSTRUCTIONS FOR PRO SE MOTION TO MODIFY PARENTING TIME

This instruction sheet will help you get a hearing to modify the court-ordered parenting time that has been set in your case.
A hearing cannot be held until your motion has been filed and all of the steps have been completed. 

Modification of Child Support motion  (Kansas Legal Services Interactive interview form)

Requires that you have completed a Child Support Worksheet BEFORE you begin the interview.
IF you have already filed a motion for modification of child support without using our interview form and need a final order, those forms are available HERE.

Child Support Worksheet and Domestic Relations Affidavit  

Use the child support calculator and the Kansas Judicial Branch worksheet when the combined income of both parents is $50,000 or more.

Request to Waive Filing Fees  Kansas Legal Services
Address Change
If your address changes, you need to let the Court, your attorney(s) and any parties involved in your case know the new address.  Here is a form you can use to do that.
Change of Address Form  Fill this out, make copies and send it to everyone who should know, that you have changed your address.
Name Change
Name Change Forms
Paternity Action
Check out our Kansas Paternity Action page with helpful information for parents who are unmarried and need court orders to establish parenting time, custody and child support. 
Use these forms to file a paternity action. 
Step-by-step instructions are a part of the forms when you complete them.
Paternity Forms  
Identity theft
Identity Theft Forms
Letter to Creditor - Identity Theft  

This form is for responding to someone collecting a bill that is in your name, but that you did not authorize.
You will need a copy of the bill in hand when you start the interview. 
This might be a credit card statement you received that contains charges you didn't make or authorize.  It can be any situation where your credit or identity was used without your permission.

Credit Report Dispute Letter  

Follow the link in this form to complete an interactive online interview that will allow you to create a letter to send to the credit bureau to give notice of this error. 
IF you are seeking investigation and removal from your credit report of items that are the result of identity theft, you will need a copy of your credit report in hand when you start the interview. 

Letter to Debt Collector – Identity Theft  

When a debt collector is trying to collect a bill that is in your name but you did not authorize, you will need a copy of their letter in hand when you start the interview.
Code for Care of Children
Code for Care of Children Forms
Expungement of Records
Expungement Form
Federal Income Tax
File your federal and state income taxes for free -- click here.
Guardian/Conservator
Guardian/Conservator Forms
Protection Orders
Protection Order Forms
Kansas Protection Order Portal (KSPOP) is a Kansas-court funded portal.
You can use it to file for a protection order online. It also has resources on domestic violence, stalking, sexual assault and human trafficking.
This portal offers helpful information, resources, and a clear path. You can complete the forms from anywhere and on any device. It is also free.
When you click submit, your forms are sent to the court clerk.
Small Claims Court
Small Claims Court Forms
State Income Tax
Learn how to file for Kansas Homestead Tax online.

NOTE: The Kansas Legislature changed the law so that renters are no longer eligible for a Homestead Tax refund.
Suspended Driver's License in Kansas
If your driver's license is suspended, you may be able to apply for a restricted license in Kansas. 
Go here to read more and see if you are eligible to request the restricted license.
Kansas Legal Services offers an interactive interview to assist Kansans with suspended driver's licenses who want to write a letter to request a restricted license. The law helping those with suspended licenses went into effect July 1, 2013.
Request for Restricted License Form
Authorization Forms
Authorization Forms
---
Learn more about interactive forms
To learn more about the interactive project and what to expect when you use the interactive court forms, visit our Free Legal Forms Frequently Asked Questions. We are continually adding new forms, so please check back if you do not find what you are looking for.
---
For more information about SELF-REPRESENTATION: 
---
---
DONATE TODAY!
If you find these free legal forms helpful, please consider making a donation to Kansas Legal Services.  Donations will ensure continued availability and help to create additional free legal forms. Click on the "Donate" button at the bottom of this page.
---
These forms are not for commercial use and charging for use of the forms in any way is prohibited.
How helpful do you find the information on this page?